Parkwood High School

Mr. Galuppo Block 2 Fall 2020
Biology Honors Intro to AP Bio
---
December 14-18
----
---
Monday 12/14 Review day for Final Exam.
If I have not contacted you by email you are exempt from the final exam based on grades and completed material.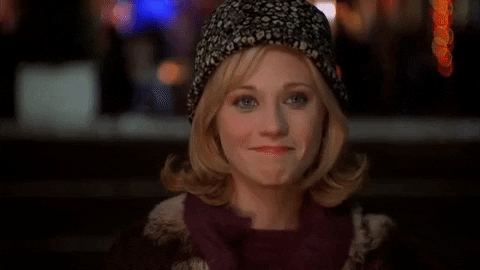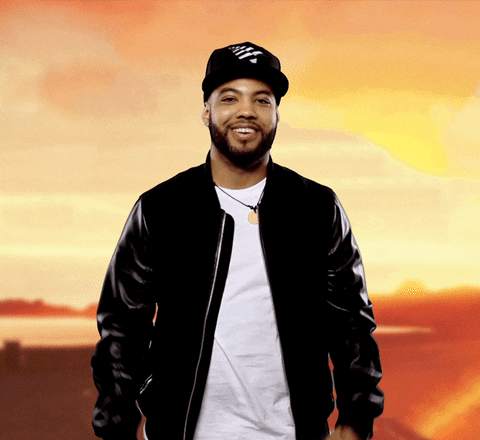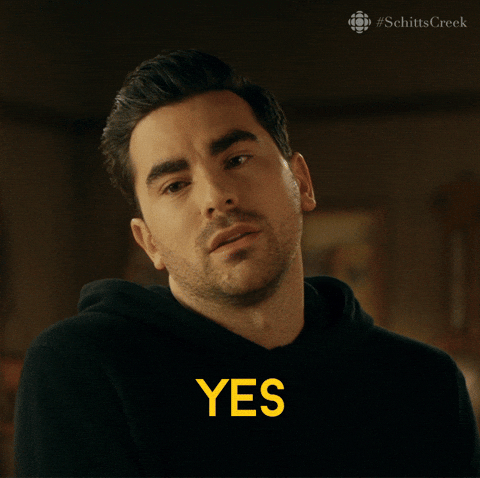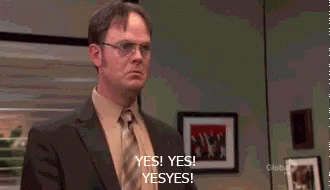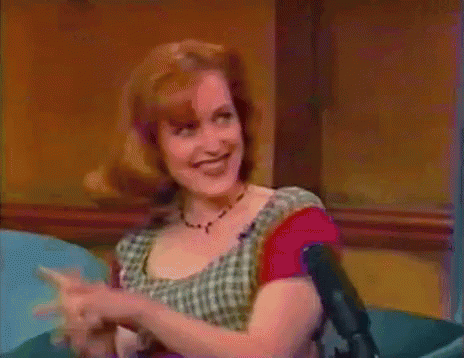 I will continue to accept missed assignments turned in before Friday 12/18.
The New Semester will begin in January with a cumulative practice test and a Pre-test/Practice AP Biology Exam. (Units 1-6 not for test grade).
I be posting some review material and instructions for some light study and suggested videos to view during the winter break.
Please check this website again before Friday 12/18.
---
Tuesday 12/15 AP Bio Exam for Semester 1 will begin at 9 am.
Click here for more info on exam day.
Email me for make up inforomation.
---
---
Friday 12/11 Unit 5 Test Genetics Test Topics 5.3 5.4
Mendelian and Non-Mendelian Genetics. Available From 10:15am until 11pm.
NOTE: The test will not include questions Using Chi Squared analysis.
Link to Test opens at 10am on Friday. There is a 60 minute time limit once started. Please complete before 11pm on Friday 12/1
---
Thursday 12/10 Unit 5 Review of Topics 5.3 and 5.4 Mendelian and Non-Mendelian Genetics. Online lesson begins at 10:30am
5.3 and 5.4 Review for Mendelian Genetics Test
---
Wednesday 12/9 Units 5.5 5.6 Join Class at 10:30
---
Tuesday 12/8 Units 5.3 5.4
Join the lesson at 10:30am
---
Monday 12/7 5.3 Mendel
---
---
Friday 12/4 DNA test Part 1link If you are no longer enrolled in AP Classroom you will be given a paper version of this test to take on Monday 12/7
Pre-read for Mendelian Genetics Part 1 Please read before Monday's Class.
---
Thursday 12/3 Please join class at 10:30 on Microsoft Teams Link
Link to Thursday Lesson Review for DNA part 1 Test
Link to End of year review Guide in a Google Doc for Unit 6: Gene Expression
---
Wednesday 12/2 Please join class at 10:30 on Microsoft Teams Link
---
Tuesday 12/1 Transcription and RNA Processing Join class at 10:30 on Microsoft Teams Link to Lesson
---
Monday 11/30 Join us for class at 10:30 on microsoft Teams
GMO Turkey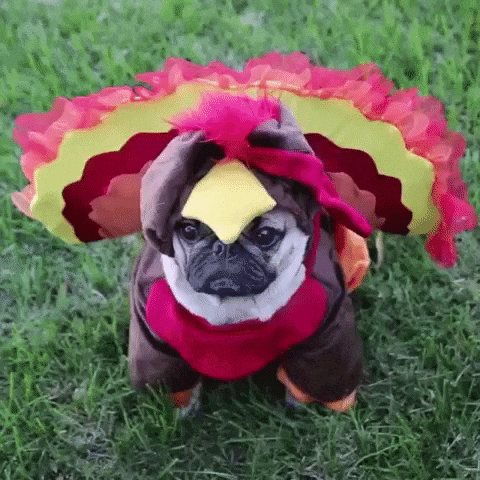 Gene splicing at its finest.
All of the activities this week are suggested to stay on track with the learning calendar.
That being said, I do not want any of you to feel anxious during the Thanksgiving break with family.
I will not take off from these assignments if you hand them in by Tuesday's class after break. This will give you Monday and Monday night to get caught up with the activities from these units. I hope you have a an incredible and blessed Thanksgiving.
Wednesday 6.1 DNA Inductive learning History DNA Link to activity over the Thanksgiving Break.
---
Tuesday 11/24 Link to Lesson/Activity DNA Translation.
Complete this Labster and turn in before next Monday
---
Monday 11/23 Link to Lesson and Activity DNA structure and Replication Animation Please view.
If you want to get an early start.
6.1 DNA Inductive learning History DNA Due Monday 11/30
---
Friday 11/20
Link to Today's lesson. DNA Structure
---
Thursday 11/19
Link to OpenStax Chapter 11 Meiosis
Link to OpenStax Chapter 11 Powerpoint outline.
Link to Today's Lesson/Assignment
---
Wednesday 11/18
Testing Window opens at 10:25 Read the instructions below carefully before clicking the link. Link to Unit 4 Test.

You have 70 minutes to complete the test once you start it.

The Testing window closes at midnight 11/18. You must take the test before the testing window closes.

The retest is longer and more challenging.
Complete the Mitosis practice activity as the class opener. Link to opening activity.
The Class lesson Chapter 4 Review day 2 will begin at 10:30. Please join the class on Microsoft Teams meet.
---
Monday 11/16
Then take the Progress Checks (FRQ and MCQ) on AP Classroom website for unit 4.
---
LINK TO Printable Study Guide for Unit 4 Cell and Cell Cycle Test.
The Links below in red are the chapters that correlate with the Unit 4 Test
Link to Openstax Textbook Chapter 10 Cell Division 4.6
Link to OpenStax Textbook Chapter 9 Cellular Communication4.1-4.4
LInk to openStax Chapter 24.3 Homeostasis and Feedback in Animals 4.5
Watch this quick video of Unit 4 Review Topics for Test on Wednesday.
Link to OpenStax Chapter 11 Meiosis
Friday 11/13 Meiosis Day 2 Tutorial 3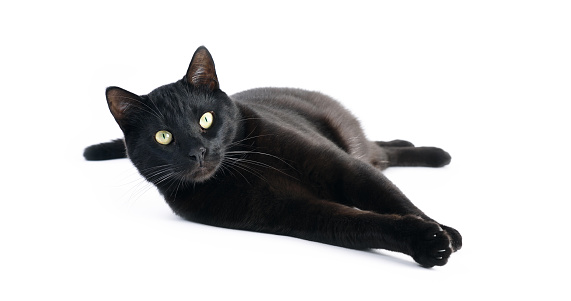 How Meiosis Creates Variation Link to lesson.
---
Thursday 11/12 Meiosis Link to today's assignment
---
Wednesay 11/11 Veteran's Day No School
---
Tuesday 11/10 Link to today's assignment
---
Monday 11/9 Link to today's assignment.
---
---
Friday 11/6 Cell cycle lesson Day 2
---
Thursday 11/5 Link to 4.6 Cell Cycle lesson Day 1
---
Wednesday 11/4 4.5 Review lesson and Quiz on Feedback link.
---
Tuesday 11/3 ELECTION DAY NO School Today. Please complete this lesson before Wednesday's Class.
FeedBack 4.5 Feedback Osmoregulation Day 6 link
---
Monday 11/2
Click here to link to today's module 4.5 Feedback Day 5.
You will also complete a Diabetes Lab for Homework.link
Make sure you review lesson 4 and 5 for a short quiz tomorrow.
---
Friday 10/30
---
Thursday 10/29 Unit 3 Cellular Energy
90 minutes. Please take the exam during class today. If you do not you will have to reschedule with me by email as soon as possible.
I will have Friday's Assignment link ready by the end of today's class.
In order to access the lockdown browser you must log out.

You may have to restart your computer.

From the login page (before logging in) Click on the Apps Button at the bottom of your computer's main screen.

Then click on the AP App and follow the links from there to take the exam.
Assignment: Unit 3 Cellular Energy Test 1
Class: AP Biology
Available as of: 10/29/2020 10:15 AM EDT
Due: 10/29/2020 12:15 PM EDT
Link for students to take test: https://apclassroom.collegeboard.org/6/assessments/assignments/31172983
---
Wednesday 10/28
I would like you to focus on studying for the test on Unit 3 tomorrow.

I have included a study guide with all the essential concepts for this unit.

There will also be questions testing you ability to use the scientific method.

Please try to join the classroom meeting by 11:00 am. We will be playing Unit 3 Kahoot virtually.
Link to Review for Cellular Energy Study Guide
Complete the Cellular Energetics Lesson Day 3 This is due on Thursday night to allow you to study for the test tomorow.
---
Cellular Communication Day 2 Click here
Unit 3 Practice Assessment Homework Click here this link opens at 12 pm on 10/27
---
Monday 10/28
then
We will review the Photosynthesis lab during class tomorrow please make sure it is turned in.
---
Topic 3.5 Photosynthesis Week in Preview 10/19-10/23
Scroll down to find daily assignments
ENE-1 Highly complex organization of Living systems require a constant input of energy and the exchange of macromolecules.
ENE-1.k Describe the processes that allow organisms to use energy stored in biological macromolecules.
Please complete all linked activities in the textbook. You don't have to turn them in but you are responsible for viewing and answering the embedded questions about each activity. You do not have to turn these questions in. I have summarized the chapter with printed notes available in the first lesson. Please print or download these notes into you e notebook or biology notes folder.
---
Friday 10/23
Thursday 10/22 Complete the Leaf Disc Lab here.
Submit a photo of a printed copy of the lab. ....

Or upload an ecopy of the google doc with a photo of your hand drawn

labeled

graph of the data in the canvas assignment module.

Please work on this today during class and submit asap. The due date is tomorrow 10/23 at midnight but you have until Sunday night at midnight without losing points so I can discuss grading of the FRQ next week.

If you have any questions please contact me by email or arrange a time to meet through microsoft teams if you need to discuss.
Wednesday 10/21 Complete the warmup/review module here, then take the quiz. Finish any incomplete assignments in Canvas, SMV etc.
Quiz on Biochemistry of Photosynthesis
Tuesday 10/20 link to today's lesson
Monday 10/20
Think about this. Is reproduction a metabolic process?

Watch this AP Daily Video and respond using CER format.
---
Link to openstax chapter 7 Cellular Respiration
Friday 10/16
---
Thursday 10/15 Respiration Review day Link to lesson
---
Wednesday 10/14 Anaerobic Respiration and Lactic acid Fermentation
---
Tuesday 10/13
Glycolysis, Electron Transport and Phosphorylation
The link to the lesson website has been unblocked you may now complete the assignment.
---
Monday 10/12

Link to lesson opener Sarin Nerve gas as a Competitive inhibitor. Enzyme Review Reading.
Link to lesson Notes on respiration and PPT's
Link to Activity Video's and lesson on Electron Transport Carriers.
---
ENZYMES Quiz on Friday 3.1-3.3
---
Friday 10/9
Take quiz

Begin Chapter 7 reading OpenStax
Enzymes 1 Quiz - link There are 11 questions. You have 30 minutes to complete the quiz once you begin.
Pre read for next week. Chapter 7 openstax. I will post a link to the reading guide before the end of class today. (by 11:30) please complete before Monday's Class.
---
Module 3.3 lesson
Complete Acid Base lab in Labster
Complete 3.3 Questions in Albert
---
Wednesday 10/7
---
Tuesday 10/6 Live lesson begins at 10:20
Link to today's lesson 3.2 Enzyme Catalysis
---
Monday 10/5
Live Lesson begins at 10:20 Open Guided Reading for Chapter 6 Metabolism and Enzymes.
Link to today's lesson. 3.1 Enzyme Structure
---
Friday 10/2 Test on Unit 1 Biochemistry, Unit 2 Components of Cells.
Click here for instructions to take the test.
---
Thursday 10/1
Start your lesson today by carefully watching this video. It summarizes the linking concepts of tomorrow's Test.
I have changed the due date for Chapter 6 Energy Reading Guide to Sunday 9/4. at midnight.
This will allow you to focus on studying for the test on Friday.
We need to review last nights homework.
Complete the Class lesson and HW assignment for today here.
---
Monday/Tuesday 9/28 9/29
I will be available today from 12:00 to 1:30 Live on Microsoft Teams if you have questions about lesson topics or grades. Please feel free to email me anytime.

Live classes will res

This week we are reviewing for the test on Friday 10/2 (Unit 1 25% and Unit 2 75%) and Learning about Unit 3 Metabolism and Energy.
Introduction to Food Macromolecules Lab Then submit the final screen in Today's Lesson. for credit.
Link to Tuesday's Homework assignment

Tuesday 9/29 at 10:15am.

Please continue to visit Quizlet and practice vocabulary by playing a few of the quizlet study games.

There will be a test on Friday next week 10/2 on Unit 1 Biochemistry and Unit 2 Cell organelles and Membranes. This will be the first major test grade and it will count toward the 2nd six weeks marking period.
---
Thursday 9/24 Join class meeting 10:15-10:20 am and wait in Lobby until class starts.
We will quickly review potato Core Lab 1. 20 min
Complete the Cell structure simulation on your own.
Remember we to not have the ability to save this material yet so I am relying on your honor to complete this lab.
Then complete the

Cell Co

mpartmentalization

Lessons and Quiz

on Khan.
Link to khan Academy Cell Compartmentalization
Finally complete the Practice Quiz on Albert that will open at the end of today's Class 11:45.
Link to Cell Compartmentalization Quiz
---
Wednesday 9/23 DO NOW -Join class meeting and 10:15.
Review PPT Notes Chapter 5 and Complete the Reading guide Questions for Chapter 5. 3 Active transport.

Turn in Chapter 5 Reading Guide

by 12pm tomorrow night9/24.
Complete the

Interactive Water Potential lab

and turn in tonight. It may be beneficial to work with another student in the class to complete the lab. You can do this through Microsoft Teams if you like. Water Potential Online Lab activity
---
Tuesday 9/22 Join the class Team meeting at 10:15.
Complete the Chapter five reading Guide through Question 42. Make sure you complete all the activities in the Reading Guide by visiting the suggested sites, videos etc.
Sign up for Labster using your Student Google account and Follow the directions in the Cell Membrane and Transport Assignment. Labster Lab Module Housing directions to each lab
Monday 9/21 Plasma Membrane Lesson, Assignment and Quiz link. Plasma Membranes
Friday 9/18 Continue to memorize Cell organelles and Functions Quizlet.
Here is the link to Chapter 5 Reading Guide notes and Questions that are due next week
OpenStax Chapter 5 Reading Guide Questions and PPT Notes due 9/25
Chapter 5: Structure and Function of Plasma Membranes
It may seem like we are moving very quickly and this is true. Remember we will be referring back to lessons and activities from past units as we learn the related vocabulary from each new chapter.
Thursday 9/17 Review yesterday's Lesson
Wednesday 9/16 Link to Today's Lesson. 9/16 Osmosis Membrane Review and practice Please join the class meeting at 10:15
---
Tuesday 9/15 Click here to begin module 9/15 Osmosis Lesson and Practice Activity
View the Chapter 4 PPT Lecture note slides # 12-20 and watch the embedded video lessons carefully.
Then complete the Phet Lab activity on Movement of Materials through a cell membrane.
Make a copy of the lab word doc and turn in here online before midnight tonight. There is a graph to complete in the lab. Use Google sheets to Make a graph and insert it into the lab questions.
Keep working on chapter 4 reading guide. It is due soon.
---
Thank you for your patience with questions on Friday. I was not able to leave our Teacher Workshop on Friday to respond to questions during class or office hours. Please let me know if you have any questions from last week.
---
---
9/14
Monday If you could not log into the quiz on Friday Please take it today before 12:30. Apparently the "locked Browser was turned on for AP Classroom. This is the browser that requires you to log out of your computer and open up the browser by opening the app from your login screen. Like when you take an EOC online. I have turned the browser off so you should be able to open the quiz directly from the link in AP Classroom.
---
9/11 Pre read Chapter 4 OpenStax Make a copy of OpenStax Chapter 4 Cells Reading guide. Print it or fill out electronically to complete by the end of next week.
9/10 Watch the Video Lesson on Nucleic Acids in AP Daily Videos 1.6.
AP Daily Video Lectures 1.5 1-3 and 1.6 link to quiz 1.3
Take the 3 question multiple choice quiz In AP classroom. It is assigned as Quiz 1a Nucleic Acids. It is a timed quiz you only have 10 minutes.
Make sure you have completed your notes on openstax chapter 3 and submit by Midnight tonight.
I will publish the Materials for The next unit (Chapter 4 Cells today by 3pm if you want to get a start on tomorrow's lesson early.
---
9/9 Join the Class at 10:15 through MIcrosoft Team meeting.
Complete the Lesson on Protein Structure and Function by clicking the link below.
Protein Structure Interactive Activity
---
9/8 Please complete the OpenStax Reading Guide for Chapter and Submit it by Thursday at Midnight.
Watch the video review lesson with Kari Parnin for Unit 1. Link to Week 3 Activities
Complete the College level practice questions Due Thursday night.
You all did very well on the formative practice exam but there are a few topics we need to go over this week. I'll see you in Class at 10:15am
---
9/4 The Test is ready. LINK TO AP Bio Test 1 Biochemistry
Please take your time and use your notes from OpenStax as a guide. You may also research on your own. Please maintain your honor and don't share answers. I will be available today Live during class and From 12:00 until 1:30pm. If you need help or have questions.
Link to Today's live class and Office Hours until 1:00
---
9/3 Complete the Thursday 9/3 Video review Assignment and then take Quiz 1.3 on Albert. https://ucps.instructure.com/courses/195276/assignments/1576677
Later in the day log in to quizlet and practice the terms from Chapter 1 and Chapter 2 by playing one of the games and then taking the test for each Chapter.
I am checking this through my access to quizlet so please make sure you are logged in to our Quizlet Classroom "Galuppo AP Bio PWHS".
At This point I am seeing that only 2 students in the class have used quizlet to practice the vocabulary.
---
9/2 Complete the Wednesday 9/2 Review assignment in Canvas. Please check for an email or a link in Microsoft teams if the class meeting for today is not on the Canvas Calendar. If you do not receive a message please click on the Microsoft Teams icon and Join the meeting at any time. You are all incredible, please continue to be patient and we will have a successful year.
---
Tuesday 9/1 Complete the Monday 9/1 Review assignment in Canvas
---
Monday's Module will open at 10am 8/31.
Please watch the video on Functional groups and complete the reading and questions in the chapter 2 Openstax Reading Guide.
---

FRIDAY Assignment checklist.
View Chemistry Videos 5 and 6 and complete questions in the Reading Guide Chapter 2 thru Question 52. Remember Complete Review is due on Tuesday 8/1.

Check in with me if you need tutoring or have questions about this weeks assignments. 12:30-2 or by email appointment.

If you did not complete the Practice quiz on Albert please do or contact me by email.

Remember to practice the Quizlet Vocab each day.
Please click The link and join QUIZLET
---
Thursday 8/27

Watch and study Video 4 Water. Complete questions in OpenStax

Reading guide 2.2 Thru Question 43.

Complete the Practice Quiz in Albert and turn in by Midnight tonight. The link for the practice quiz is in the Daily link Table. In the Albert Practice Column -7/27

Join Quizet AP BIO Class. use this link.

Quizlet AP BIO Sign in
---
Wednesday 8/26

Please watch part 3 of the Series "The Chemistry of life" Continue to study the OpenStax textbook and complete section 2.1 thru question 32. Remember to watch all videos and activities in the text.
---
TACO TUESDAY! 8/25 This week we will continue to review the basics of Chemistry. Continue by viewing the links in the table below to work through today's lesson. View both video lessons Chemistry of life parts 1 and 2. Continue to work on Reading guide up to section 2.2
---
FRIDAY 8/21 Please upload your completed reading guide for Chapter one (OPEN STAX) in Canvas.
Office hours today all day. Email me anytime or join me live from 12:30 until 2pm on Team Meet.
---
1) After reading this page, please come back to the table below. Click on the "Welcome to AP Biology" link in the Daily Lessons column to begin today's class.
2) Below is a temporary table to give you an idea of how we find our assignments each day.
Next week I will be migrating this page over to the active Canvas calendar and the Announcements page. This will give you more flexibility to find and work on lessons and activities. I will not create this page until after the College Board releases all of the course material for this year. (by September 1st).
3) This week I am asking that you read and answer the assigned lessons in Chapter 1 (upload in Module 1) by Friday at 8 am. We will also begin the study of statistics used in science.
4) Below this table you will find the links to Contact information, Meeting Dates, Parent resources etc.. They will be replaced by link buttons(images you can click to link) when this page is updated next week.
Link to OpenStax AP Biology Textbook
Where and how do I log in to class?

Our

class

meets daily from 10:15 until 11:45, Monday thru Thursday. If it is your scheduled day to be in the actual classroom you are expected to be in class by 10:15 am. Next week we will begin synchronous lessons online and in class through Microsoft Teams. If you are attending virtually you can log in to the class through Microsoft Teams. It has been installed on your laptop and we will go over instructions on how to use it this week. I hope to have the window open about 15 minutes before the lesson begins so you can log in early if you wish. This is one of the ways I will be checking class attendance. I will put the link here once we are all enrolled.

Can my parents see my canvas course?

Yes. The Canvas Parent App resources and Empower Ed resources will be linked here.

Where will the daily lessons be posted?

The lessons will be posted on the announcements page. The link is in the menu to your left.

When is the AP Biology Exam?

The AP Biology exam is scheduled for May 14th, 2021

AP Testing: Spring 2021 AP Exams will follow traditional exam descriptions with the expectation all content will be covered.

AP is planning on having students take exams in school buildings in May 2021

If schools must socially distance in May exam dates may be spread over two days if needed to reduce site capacity.

Where is the syllabus or timeline of what and when we will be learning?

The CED or Course and Exam description explains what and when we will be studying this year.
Click on the pdf link below to access the AP Biology's Course and Exam Description.
ap-biology-course-and-exam-description.pdf
How do I create my AP Classroom account?
Click on the link below
https://leonapecongov.weebly.com/uploads/1/2/1/3/121328859/ap_student_guide_to_ap_classroom.p