Byerly - Physical Education: Grade 6 - S1
Byerly - Physical Education: Grade 6 - S1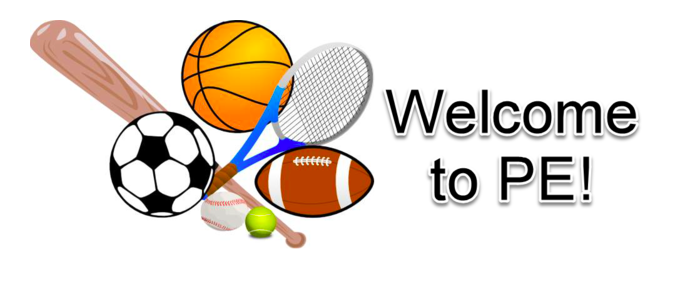 2021-2022 Physical Education Requirements
Your child will have Physical Education on an A/B day rotation. Most things are back to normal this year in terms of dressing out and expectation's.
They are required to wear their gym uniform which they will buy from the office
the shirt is $5 and shorts are $10. This will be a part of their daily grade. They can wear sweat pants, appropriate length shorts, loose shirt etc. We will be doing PE as we always have and that includes warm ups, cardio and units. Please dress according to the weather, meaning sweatshirts, or if it is hot, gym shorts. You also must wear closed toe shoes that day, no sandals flip flops. ONE MAJOR CHANGE, STUDENTS ARE NOT ALLOWED INTO THE LOCKER ROOM ROOM UNLESS THEY ARE DRESSING OUT. They will leave their belongings in the bleachers. The locker room is not a place to hang out and socialize at. They do need to dress out the day that have me which is worth 5 points of their 20 points that grade.
Grading will be 20 points a day. Five points for being dressed out for not being dressed out and the other 10 for the warm up and participation.
Students will not be required to wear their masks . The water fountains are turned off so Please Please bring a bottle of water with you on the day you have PE. We will be doing physical activity and a water bottle is necessary for these days.


If for any reason you are sick injured or out because of Covid, I will need a parent and doctors note. Otherwise, you are required to participate!
Please go to the link that says pages and fill out the form for us to have.
Student Special Needs:
If a student has any medical condition (i.e. asthma, allergies, etc.) communicate
your situation with your PE teacher in order to meet your needs.
Course Summary:
This course content is offered under a Public Domain license. Content in this course can be considered under this license unless otherwise noted.